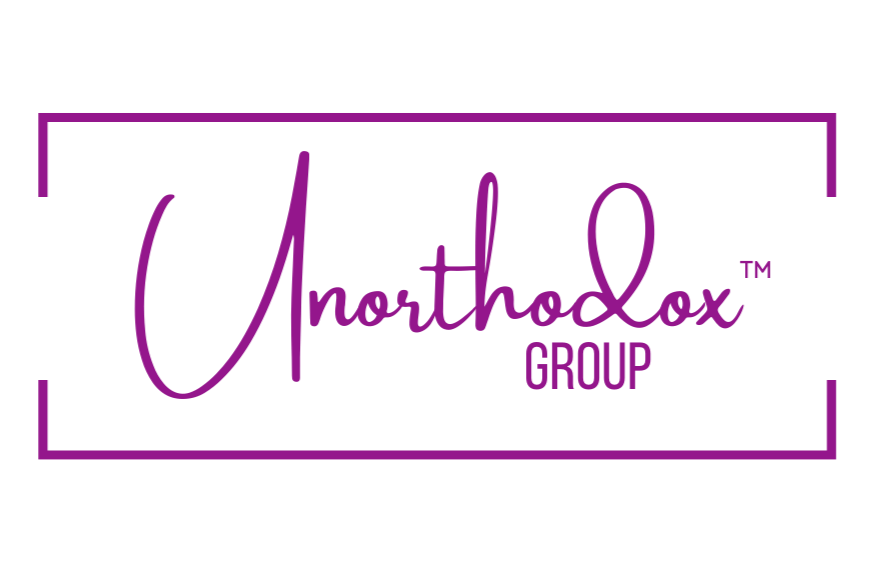 Unorthodox Women's
Mentorship Group

Unorthodox Group is a women's mentorship platform that empowers young,
professional women to develop leadership skills, while creating generational wealth.
#1 Who is this perfect for?
Our Women's Mentorship Group is perfect for Millennial and Gen Z professional women looking to develop as leaders, while building their portfolio and generational wealth.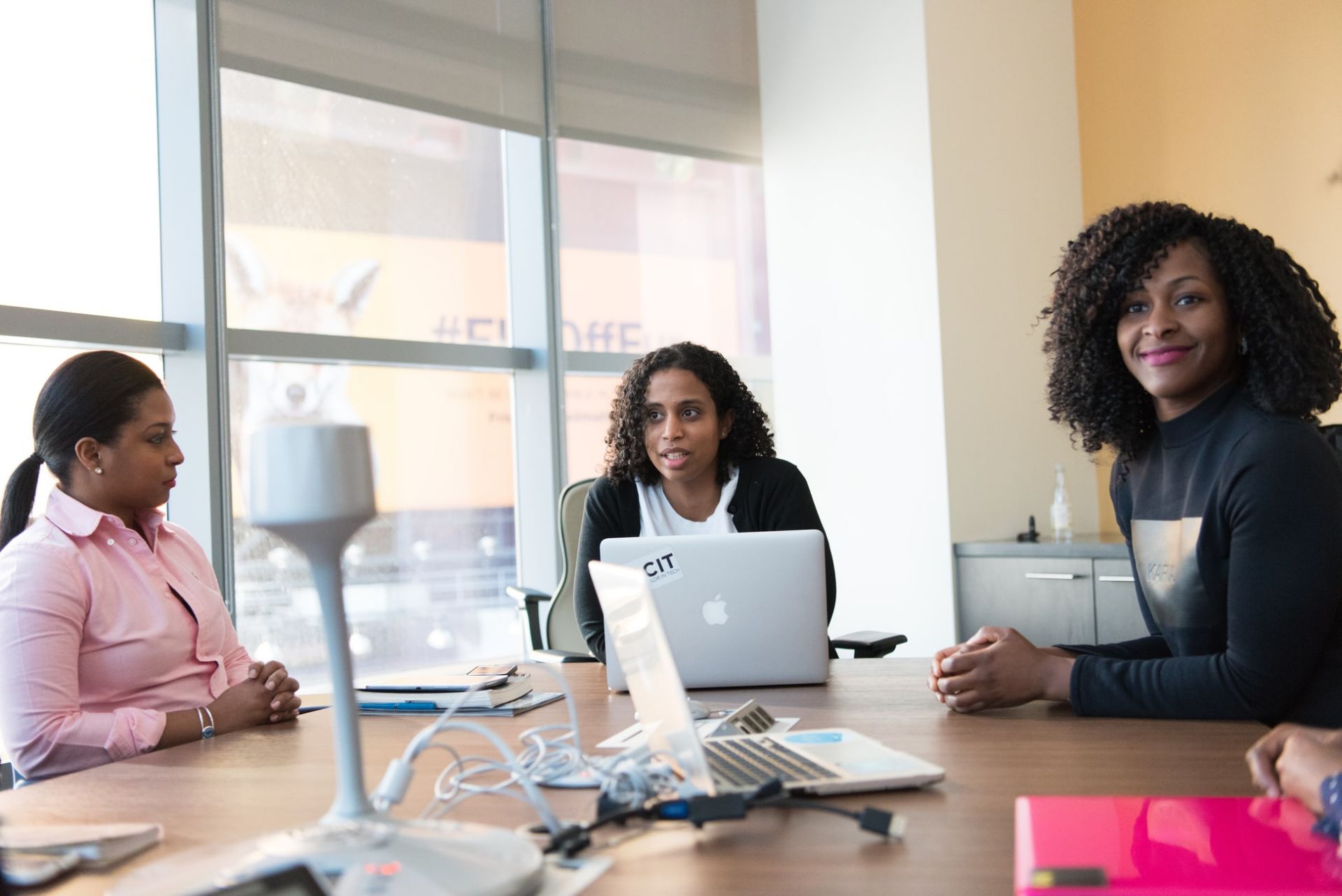 #2 What will I gain?
You can expect to:
Gain the insight needed to solidify your standing as an industry expert.
Engage our FREE monthly mentorship & networking meeting to learn our step-by-step guide to building a profitable portfolio with little to ZERO start up capital.
Learn how to not only set realistic and manageable goals...but to set and OBTAIN the UNREALISTIC ones.
Monthly webinars geared towards the hot topics around building wealth and living a life filled with purpose, as a professional woman.
Monthly group mentorship access with ability to ask the mentor host ANYTHING. Come with any leadership development of entrepreneurial questions you may have.
You will be a part of a growing community of mentors AND mentees, who will support, guide and encourage you the entire way!
#3 Who are we?
We hold decades of experience in the business world.
We have long believed that the old ways of doing business are broken and lack the appropriate training and development structures that female leaders need.


The founders of Unorthodox Group built a multi-million dollar portfolio in 5 years with ZERO startup capital. We did this by turning small-scale, side hustles into large-scale equity & investment distributions.


In addition to the Founders, we have an entire team of mentors who all meet the following criteria:
- Experience and expertise as an industry executive
- Earn, at minimum, 70% more per year, than female counterparts of the same age group.
- Have a passion for teaching women the game!

We are (somewhat) RETIRED, millennial, behavioral health practitioners and executives. We live life on OUR terms and are passionate about teaching you to do the same.

This mentorship program derived from our success in Executive Leadership, Entrepreneurship, Clinical/Medical/Professional Supervisory roles, and as Private Equity Investors.
Ready to starting growing and building?
*Make sure to look our for your Welcome Email upon sign up. If you do not receive this, please check your
"SPAM" and/or "PROMOTION" folder for the email.*

GET READY FOR SOME EXCITING NEW EVENTS AND TONS OF SUPPORT!
Tiffany Tait, LCSW, CDWF
Founder- Unorthodox Group
Specialties: Executive Leadership &
Strategic Business Development
Tiffany Tait is a Certified Daring Way Facilitator & Licensed Clinical Social Worker (LCSW) who has served the behavioral health community field for over 15 years as a therapist, clinical supervisor, and behavioral healthcare executive. Her multiple roles, and distinctive background have led to her expertise in treating clients of diverse backgrounds. Tiffany is most notably recognized for her successes in healthcare program development, executive leadership development, and organizational restructuring. After successfully building seven profitable, multi-million-dollar companies, Tiffany retired from the C-Level suite, and embarked on a new journey of private equity investment.

Tiffany currently resides in Florida and spends her time embracing motherhood, mentoring other professional women, praising God and actively serving on the non-profit boards of AMIKids Greater Fort Lauderdale & the Greater Ft. Lauderdale Diaper Bank.
Lilliam Rodriguez-Washington, Ph.D.
CEO- Paradigm Behavioral Health Solutions
Specialties: Lifestyle Manifestation, Clinical Operations & Leadership Development
Dr. Lilliam Rodriguez is a licensed psychologist with over 12
years of experience as a clinical practitioner, behavioral healthcare executive
and public speaker. Dr. Rodriguez's unique experience and balanced expertise of
optimal clinical care and executive leadership led to her building a successful
healthcare consulting firm and medical billing company. After over a decade of
successfully juggling the roles of a fulltime mother, wife, executive and
entrepreneur, Dr. Rodriguez now resides in the New York City area and provides
private executive consulting and behavioral healthcare consulting services. Dr.
Rodriguez is fluent in both Spanish and English.
Dr. Danielle Cadenhead, APRN
CEO- Dr. Mompreneur
Specialties: Healthcare Practitioner & Healthcare Entrepreneurship
Dr. Cadenhead is a Board-Certified Family Nurse Practitioner originating from Washington D.C. She received a Bachelor of Science in Nursing from Florida A&M University and then went on to obtain both her Masters in Family Practice Nursing and her Doctoral degree in Nursing Practice. She has a background in trauma, oncology, and cardiovascular health. Her career started off at Moffitt Cancer Center in Tampa, Florida where she worked as an RN on the Surgical Oncology floor. She then relocated to Orlando and worked for ORMC as a trauma nurse. Once she completed her Master's in Orlando, Dr. Cadenhead relocated to South Florida and started her career not only as Nurse Practitioner but also as a College Professor. Teaching and guiding new nurses, in addition to bridging the gap to health care disparities has always been near to her heart, this is what led her to start her businesses under her brand Dr. Mompreneur LLC. Under the strategic umbrella of Dr. Mompreneur, Danielle also built and operates the following businesses: Medical Maven Clinic LLC (primary care clinic) , Medical Maven Academy LLC (post secondary school for healthcare), and House of Choi LLC (Medspa).
Duchess Raufman-Jefferson MS, MHC
CEO- Raufman Group
Specialties: Healthcare Compliance and & Executive Leadership Growth
Duchess Raufman-Jefferson holds a Bachelor of Science Degree in psychology and Master of Science degree in Mental Health Counseling. Duchess has been working in the mental health and social services field for over 20 years as a Counselor, Clinical Director Program Director and Executive Director; as well as, 20 years of experience in Behavioral Health Care services specializing in Joint Commission accreditation and quality assurance.
She is a certified Eye Movement desensitization and reprocessing (EMDR) specialist and utilizes this skill to order treat victims with anxiety, trauma and Post Traumatic Stress Disorders. Her various roles have led her to be experienced in treating clients of diverse backgrounds including adolescents, high profiled clients, chemical dependency clients, and those suffering from dual disorders.
She is especially recognized for her experience in holistic clinical program development, six sigma leadership, and organizational restructuring and healthcare compliance and operations. In addition to being an established leader, she started her own consulting business in 2016, Raufman Group, to assist organizations lacking compliance and the accreditation needed to be recognized as a competitor in their field. In 2020 she launched her second business Shield Essentials dedicated to helping essential workers and children with Personal protective equipment for COVD19.
Davon Smith, BA
Human Resources Executive
Specialties: Human Resources & Millennial Leaders
From college to the boardroom, Davon Smith is an established leader who has made her mark in the healthcare industry as a HR Regional Director in just 4 short years post-graduation. Ultimately finding success in an extremely "Unorthodox" way, her ability to combine her heart and perseverance to her hustle has given her the skill set to identify and capitalize on even the most abstract opportunity. With 8+ years of leadership experience, Davon's natural ability to connect with others, her creative insight and professional experience in a start-up business environment has created the perfect sequence leading to her administrative success. Smith has a proven track record of helping organizations attract, develop, and retain talent.
We believe in
SHATTERing
glass ceilings.
You
Are
The
Expert.
You
Got
Next!
PAST UNORTHODOX CLIENT OR MENTEE??
We would love to know how you're doing?!
You're the reason we do what we do. You are the reason we keep expanding services to more and more women nationally. If you would like your testimonial published. Submit your bio below.
As always, Blessings!
In our Women's Mentorship Program, our motto is
#Inquire | #Watch | #Learn | #Improve | #Excel
We help our mentees unlock their inner potential so they can excel in their profession.
They learn to use their skills and tools, walk into a job, and "kill it" from day one.
Created with